MPL Founders
MPL has three founding members, all of whom are actively involved with the Group. They got to know of each other directly or indirectly via a Conference being held at the Marco Polo Hotel in Hong Kong in 2004.  Where the idea of MPL was formed to have members with small to medium sized companies. In addition to being an inherent part of this organization, they have their own separate careers, all of which are in Freight Forwarding.
All our founders, are constantly forming new ideas on how to improve The MarcoPoloLine Group. Proof of their success is that MPL started with four members and today Proof of their success is that MPL started with four members and today we have more than 390 offices around the world.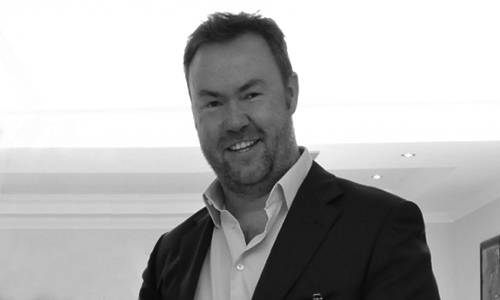 Robert P. Dreelan
MPL Chairman
I began my career in freight forwarding 22 years ago, rather by chance than design. It was a logical direction to go due to fluent english and italian and living in Genoa - a major port in Italy.
My resume includes sales for kuehne & nagel, a large and powerful global freight forwarder.
Just over 9 years ago I started WLS, which began with a staff of 5 and grew to 20. 2004 was a significant year, when at a chance meeting in china, I met Paul, Luis and Rob and it was there and then we planted the seed for an exclusive freight forwarding organization.
This blossomed in 2006 when our ideas became reality and the 4 of us formed The Marcopololine Group.
In just 6 years MPL has grown from 4 members with 6 offices to around 170 members with 260 offices in almost 90 countries.
We are proud of this unique organization, which whilst business is at the forefront, retains an atmosphere of an extended family through both loyalty and friendship.
We are particularly gratified by the overwelming support and dedication of our members - who we can rely on to ensure we continue to grow not only in size but strenghth and reputation.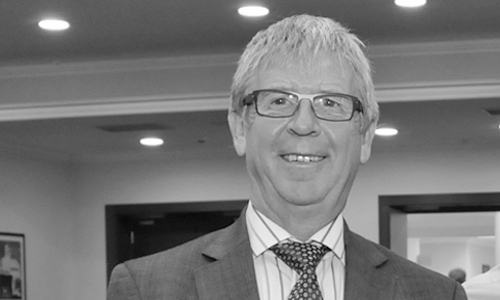 Paul Goelhert
MPL Director & Treasurer
I began my freight forwarding career in the early 1970's when containerised shipping was in its infancy and computers were the stuff of science fiction films. 1973 saw the very first call made by a handheld mobile phone. I founded Mercator Cargo in 1991 when the telex machine was rapidly being replaced by the fax machine. Businesses were getting excited about the benefits of email. Mobile telephony was becoming quite widespread. So I have seen a few changes in our wonderful industry. Some things don't change, however, and all my working life my philosophy has been that a happy customer is a repeat customer. I met my partners in 2005, and recognised that they shared my philosophy. We agreed that the smaller forwarder needed to have a global reach to compete with the mega forwarders, so we founded MarcoPoloLine (MPL). But this wasn't just going to be just a Network. We wanted good and professional members. In all but a few countries our members are recommended by others. During the MPL conferences over the years, I have scanned the room full of business people from every corner of the globe and thought how wonderful it is that just about every person in the room is there because someone else thinks they are good and professional. For the future I will help the management team at MPL bring innovative ideas to the group aiming to make members' customers happy.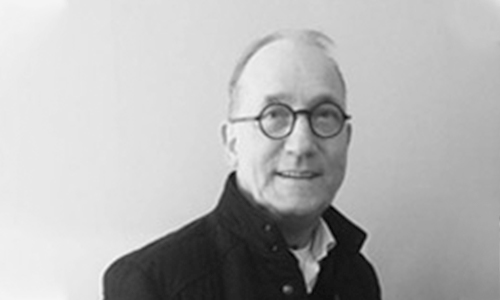 Alfons Freriks
MPL Director
A fresh face to be added to the MPL Founders, YES - a new one - NO. I am Alfons Freriks, with more than 45 active years in worlwide logistics ( Air, Sea, Rail, and Road ), and between 1978 to 2014 Owner and CEO of Alfons Freriks Logistics with offices in Rotterdam and Veenwouden, The Netherlands. Since 2006, together with Robert, Paul and Luis, I have been a shareholder in The MarcoPoloLine Group. Rob Spittel as a Director of Alfons Freriks Rotterdam, represented my interests in MPL, for which I am most appreciative. As of 2017 I have decided to take over all those tasks and devote myself completely to the further development of The MarcoPoloLine Group. The MPL Board of Directors, regulary meet to discuss various matters relevant to the Group's continued success, which includes new ideas and upcoming MPL Conferences. I am extremely proud of our achievements in such a short time. The MarcoPoloLine Group has become a large, close and warm family which has encouraged great loyalties and friendships. The mutual understanding between the dedicated members is optimal. Many of you I already know and hope to know many more of you soon. You will definitely see me at this year's MPL Conference and those in the future. Together we are strong, together we can make The MarcoPoloLine Group grow greater.
I GO FOR IT, TOGETHER WITH YOU.